Alarm of firing at bowling alley in Torrance California
The police in Torrance, California, have been jumping to a bowling alley after firing early on Saturday morning. At least three people have died and four have been injured, police say according to AP.
The police urge people to stay away from the area where shooting has occurred, reports the news agency AP. The event is described as an "ongoing investigation", but how many people have been injured are not known.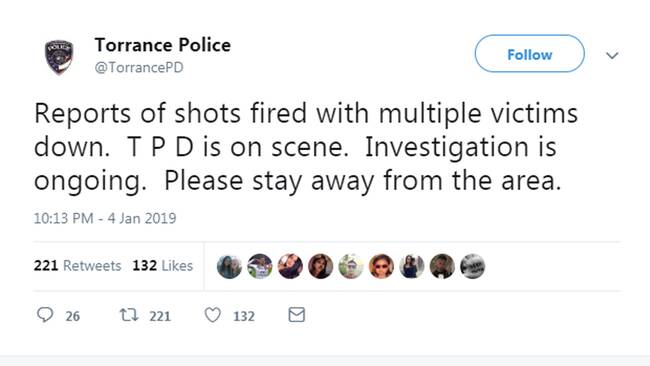 The witness Jesus Perez tells the LA Times that he was forced to seek protection when someone started shooting. In total he heard four shots.
- We ran straight into the bar and took shelter. All we heard was that two people were shot.
Jesus Perez says he hid for 15 minutes before a security guard escorted him out the back door. According to the witness, there should have been a great fight just before the shooting.
The coastal town of Torrance is approximately 30 kilometers from Los Angeles.