Tuna king Kiyoshi Kimura pays $3m for onetuna
The tradition of paying unparalleled sums for this year's first tuna remains despite the fact that Tokyo's legendary fish market Tsukiji again bounced. On the new marketplace Toyosu, a 278 kilogram of heavy specimen ended the highly endangered species of bluefin tuna at 333.6 million yen ($ 3 million).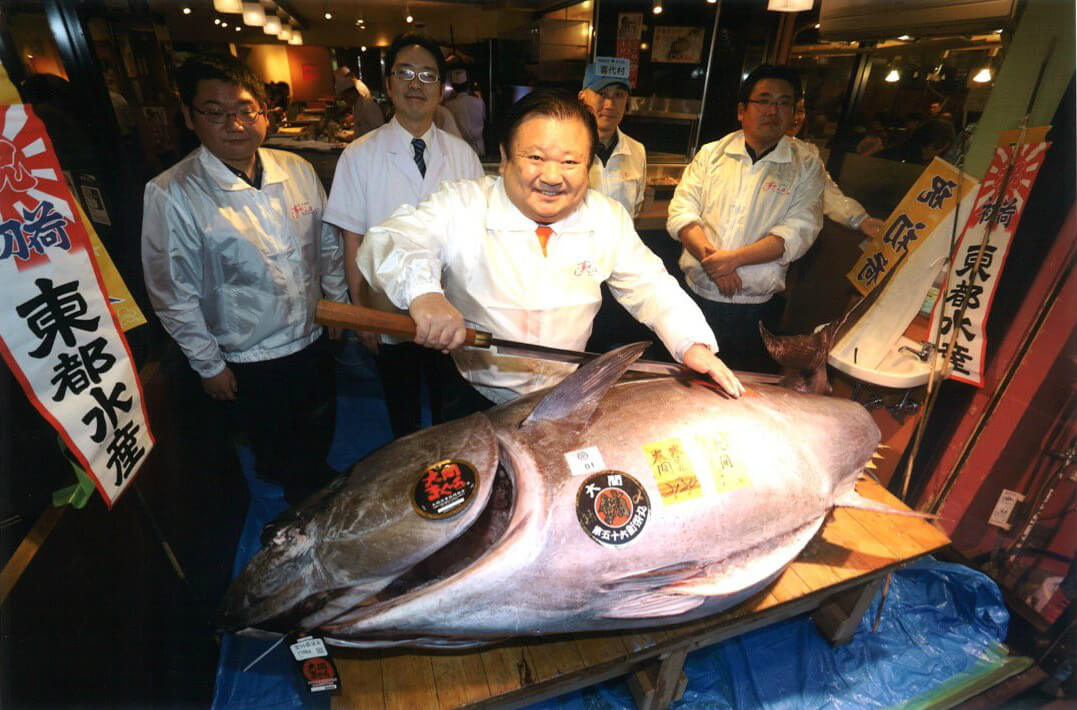 This means more than a doubling of the previous record, 155 million yen in 2013. The buyer who brought home the unusually expensive fish is the restaurant owner and self-proclaimed tuna king Kiyoshi Kimura.
- It's the best tuna. I managed to buy a delicious, super fresh tuna, Kimura says.
He admits, however, that the price was a little higher than he imagined.
The fish market Tsukiji, which opened in 1935, was moved to new premises in 2018, after the old site was sentenced for both fire and hygiene reasons.